The first fitness app specifically designed for  people over 50.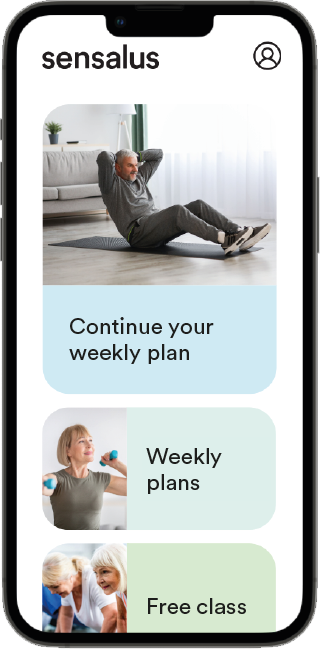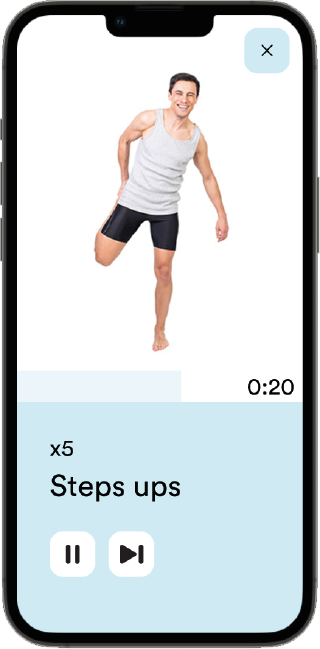 Sensalus is a health and wellness app that englobes physical exercise, nutrition, stress management, and quality of sleep and rest.
Follow a weekly workout plan, totally personalized according to your physical condition or age, or access the special class that you most want.
Healthy recipes, nutritional advice and much more… Complete advice to improve your diet and acquire good healthy habits.
Learn new habits that improve your life, sleep and rest better. Follow our recommendations and health tips to improve your rest and sleep hygiene.
Access our tips and routines to keep your mind calm, improving stress and anxiety management.
Sensalus offers you a totally personalized exercise plan, designed for each age, level and physical condition.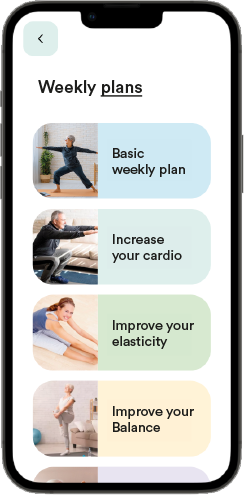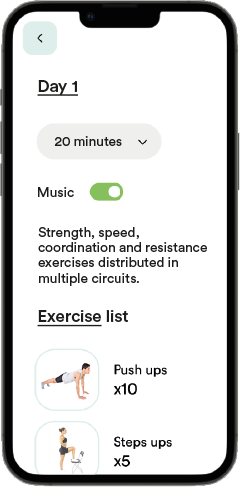 Con cientos de ejercicios creados por
especialistas para adaptarse a todo tipo
de perfiles y obtener los mejores
resultados.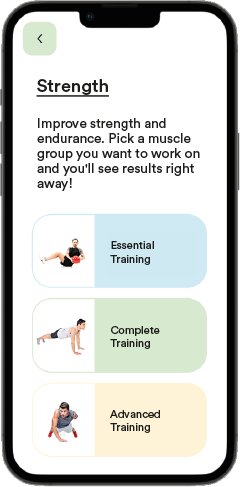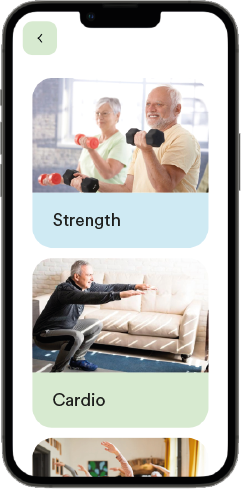 With hundreds of exercises created by specialists that perfectly fit all types of profiles and obtain the best results.
Complement your training with a good diet. Learn from the advice of our specialists and acquire healthier nutritional habits.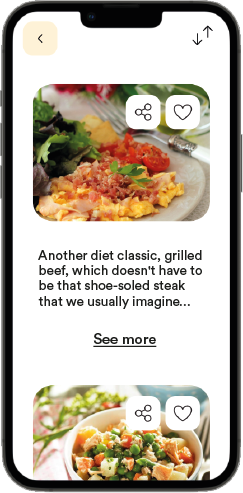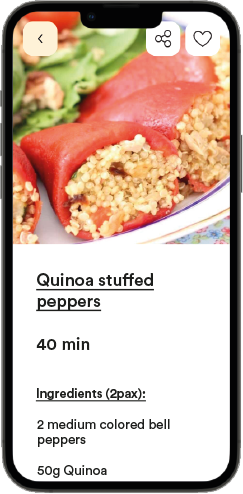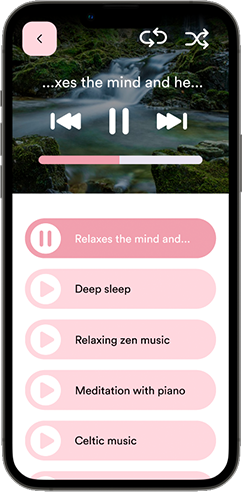 Don't wake up tired, wake up sensalus
Relax before bed and improve your well-being with our audios, videos and tips to achieve the quality of sleep and rest that you deserve.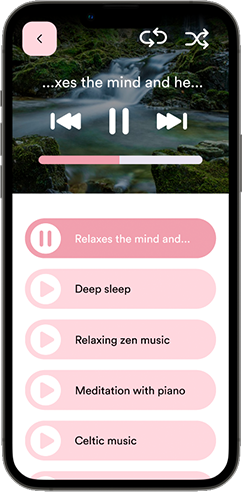 Relax your mind, breathe, disconnect
Personalized mindfulness sessions adapted to all levels. In a few minutes you will enjoy the inner peace you need. You will see how meditation can change your life.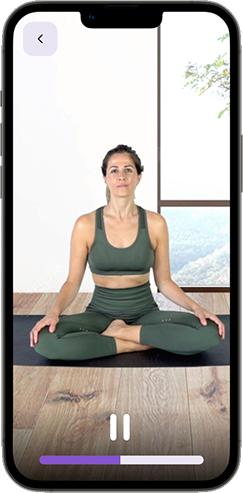 The total solution for each senior
Easy exercises from the comfort of our home
You will be able to practice, from home and without the need for machines, low-intensity strength, cardio, yoga, mobility or balance exercises.
A completely personalized fitness plan
Through our Artificial Intelligence and Machine Learning algorithm, sensalus chooses the healthiest routines for you, with exercises for all levels.
We bring together in a single app, everything you need to exercise body and soul. Fitness, nutrition, rest and mindfulness.
Con la confianza de nuestra comunidad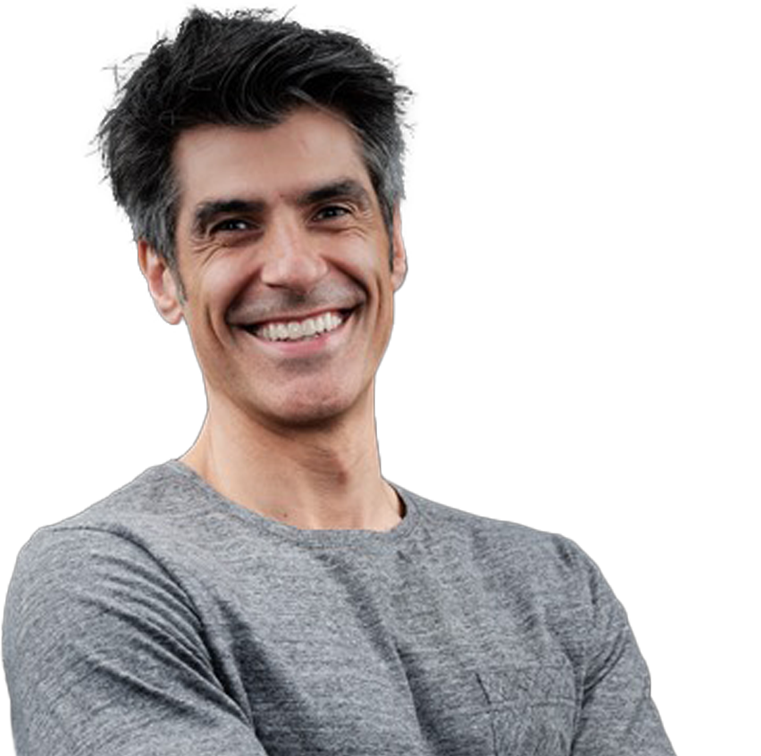 Practice sensalus, you'll find all kinds of advantages...
Prevents neuro-degenerative diseases
Reduces the risk of sedentary lifestyle, obesity and depression
Improve your personal relationships, they will be healthier and more independent
Strengthens self-esteem and body image
Reduce stress and insomnia in the simplest way
Control your weight and reduce the proportion of body fat
Do you want to be informed of our updates?